DGIT Technology Sector Event
If you missed what makes a start-up internet business truly successful you can download speakers' presentation slides below.
DGIT event took place at the Prince's Foundation, Tuesday 13th November with four outstanding internet business leaders and speakers sharing their workable insights on growth.
Testimonials
Shak Khan: "I don't do many talks. Really not my kind of thing, but DG have been amazing support over the past"
StrategyEye: Spotify investor points to emerging markets and new sectors for growth
"Inspirational talk from @shak sharing his entrepreneurial journey at #dgit #London #gewuk #startup #entrepreneurs" @tesmacp
"Loving the 5 TopTweet Msgs from guru @frankmeehan ,#cleverpresentationtool #DGITEvent" @DarshanaShah
"Listening to @shak at #DGIT event, interesting" @SUPENTA
"2/2 working up to usual cash flow etc. If just rely on management accounts- you miss out on a great deal of information #dgit " @KLBarber:
"shak thank you for fighting through jet lag for a very Real #inspirational chat with #dgit - #entrepreneur learning to swim" @sobaid:
"Fantastic talk by #shakil in #DGIT a great insightful personal talk" @AnoushehT
"Frank_Meehan thanks for a great talk #dgit last night, 5 great tweets!" @kseggie
"Excellent presentation on EMI share schemes for #startups and #entrepreneurs by @LizHunterReward at #dgit #London #gewuk" @tesmacp
AGENDA
WELCOME

Introduction

Essential "must do" actions for a tech start up (download)

Discover what Frank has learned about how you set up and grow a successful technology business. Former board member of Spotify and Siri prior to the acquisition by Apple, Frank is currently the Founder and CEO of Kuato Studios, a tech startup backed by Stanford Research Institute and Horizon Ventures. Frank also currently sits on a number of Boards representing Horizons Ventures, the VC part of the Li Ka-Shing Foundation.

Share Schemes - retaining and rewarding your dream team

(download)

See how Liz can help you keep and attract key personnel in your business. As associate director Liz have been helping technology companies set up and run employee share schemes, giving companies the capacity to incentivise, motivate and reward key personnel.

From local to global

Shak is currently Head of Special Projects at Spotify, where he is personal advisor to founder and CEO Daniel Ek, and is also special advisor to Path. He has had a number of online businesses in the UK since 2000 and was part of the founding team at buy.at which was acquired by AOL.

Shak has done extensive volunteer work as an ambassador for charity: water, having helped raise millions of dollars for clean and safe drinking water. He is also a keen supporter and friend of Pencils of Promise, who build schools for those most in need.

Key financial foundations (donwload)

See how you can free yourself from managing your business finances so you can concentrate on what you do best in your technology firm. Neil is one of three partners in Davis Grant LLP, the chartered accountancy firm supporting Frank and Shakil.


Neil has advised and helped businesses grow for over 20 years. Neil has recently taken up adventuring, climbing mountain Kilimanjaro, and cycling from San Francisco to LA.
DGIT Event is brought to you by:
Please subscribe to Davis Grant's YouTube channel and see all insightfull presentations from DGIT event.
Partners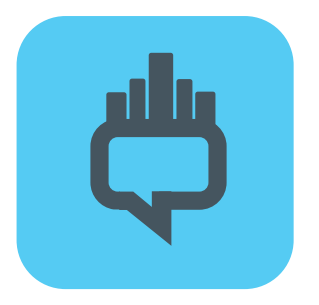 Supporting partner Startuploaded.com